Swimming with Sea Turtles - Akumal Bay in the Riviera Maya Mexico
Did you know . . .
Mexico has the largest number of sea turtle species worldwide. Seven of the eight species known in the world, nest on Mexican beaches in the Pacific, the Gulf of Mexico and in the Caribbean.
An experience of a life-time!!
Truly one of the most amazing experiences we've had traveling in Mexico is swimming with the sea turtles right in Akumal Bay!
Our Snorkeling Tour took us by boat from our resort, to see and swim with the Green Sea Turtles. Many, many sea turtles!!! It was incredible!!
Akumal means "place of the turtle" in the Mayan language. . .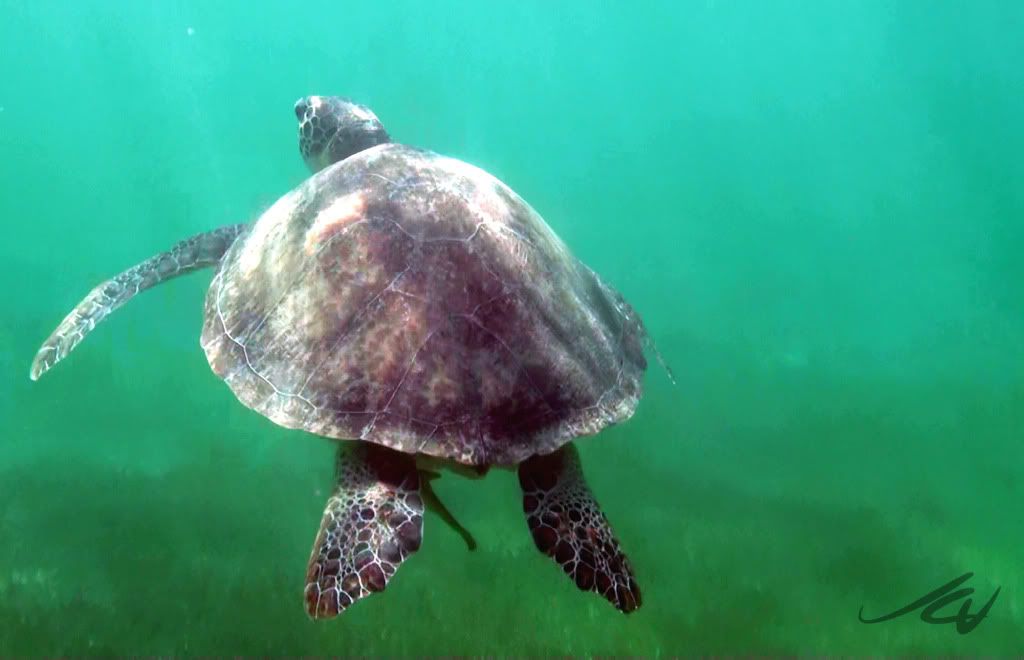 Akumal is a small beach town between the popular tourist destinations of Playa Del Carmen and Tulum along the Riviera Maya on Mexico's Caribbean coast.
We arrived there by boat, but have also gone by car. Either way, it's a beautiful beach and not far into the bay you'll find the sea grass beds and the turtles feeding!
View Larger Map
They seemed oblivious to us!
Our tour gave us about an hour in the water. My only wish was that it was longer!
The depth of the water where we saw the turtles varied but was never more than about 8' feet. Here were these beautiful giants feeding while we floated above watching.
At times, we were even able to swim along side as they came up to breath! They were completely undisturbed by us. One is not to touch or bother them in any way. There are even individuals in small boats making sure that swimmers respect these beautiful endangered animals.
We had our cameras and couldn't wait to go! On this day, 7 different turtles were in the small area where we swam.
The bay is large & with our tour, we didn't have time to explore more. Next time, I will go in from the beach so I can explore as long as I want.
Our Adventure in HD!!
Hope you enjoy! (more below)
The reef is alive & vibrant!!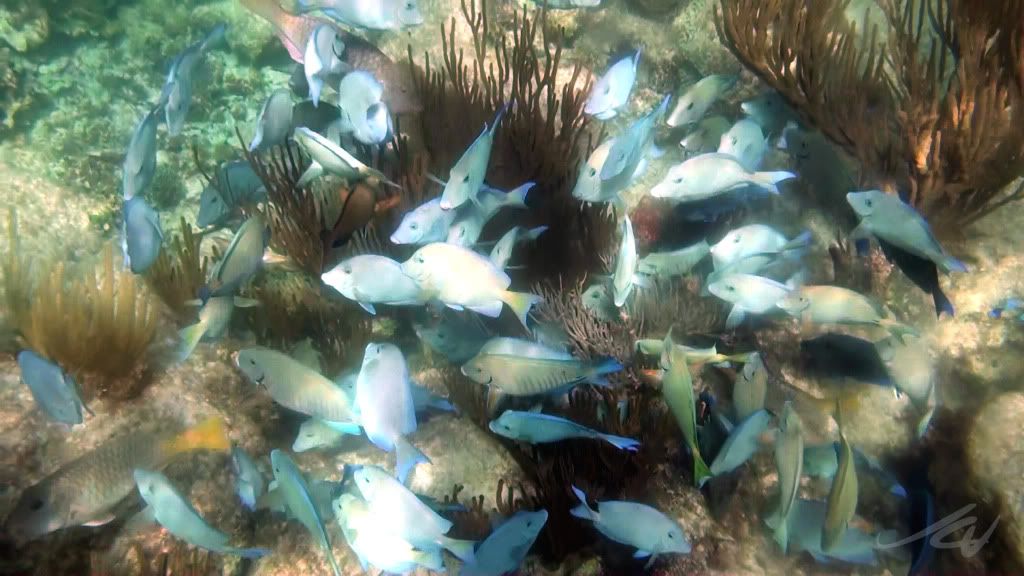 Before we left the water, we explored the reef. Beautiful corals and fishes of all kinds; french angels, trumpet fish, barracuda, schools of surgeonfishes and even a pod of cuttle fish came to check us out. I LOVE it!
Some green turtle information . . .
The Green Turtle is a vegetarian species when adult and loves the sea grass in the Akumal Bay.
Green sea turtles, get their name from the color of their body fat, which is green from the algae or limu they eat.

Adult green sea turtles are herbivores, meaning that they eat only plants.

Juvenile green sea turtles on the other hand are carnivorous; their diet consists of jellyfish and other invertebrates.

Green sea turtles nest only at night laying approximately 100 leathery-skinned eggs.

Green sea turtle eggs take about two months to incubate.

Adults can weight up to 500 pounds.

The life span of sea turtles in not known.
There were once several million green sea turtles worldwide. Today, fewer than 200,000 nesting females are thought to remain. All turtle species are threatened by extinction and are protected my Mexican laws.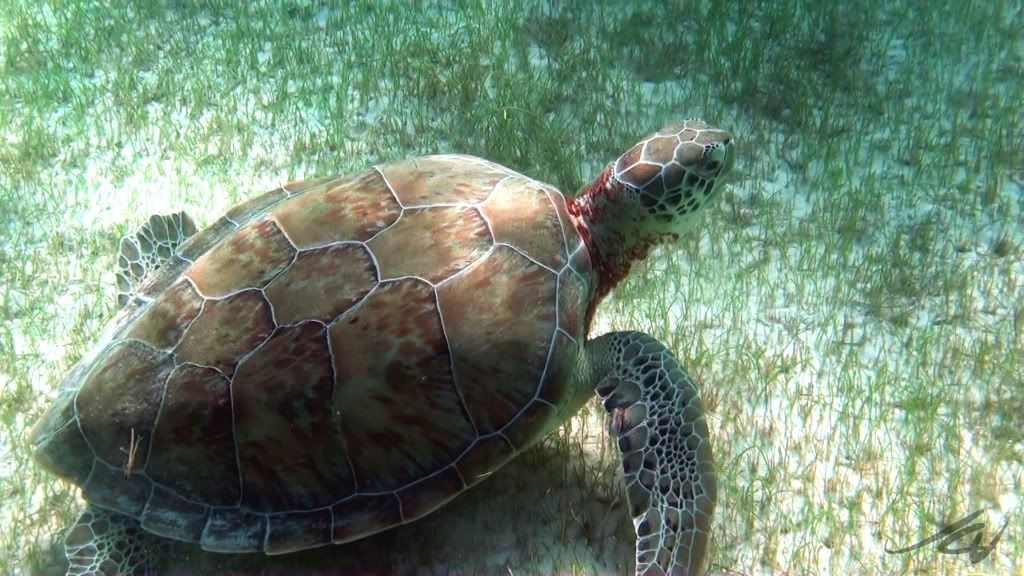 NB. We have also filmed these majestic animals in the bay of the Barceló Palace Resort.
More of our turtle encounters!
Click on the bottom of the player for choices.
Copywrite
JCVdude